Got a ruger 10/22 takedown. Now that they have come down to normal or before they went out, does anyone have or have been thinking of one?
On a side note, ruger has the BX-25 (extremely good mags, not a crap shoot like the other 25 rounders we've all seen). The case it comes with has pockets for 6 mags. 150 rounds, even if they are .22, will show anyone you are serious about keeping what's yours even on the road. Now that pesky question on where to find .22 ammo.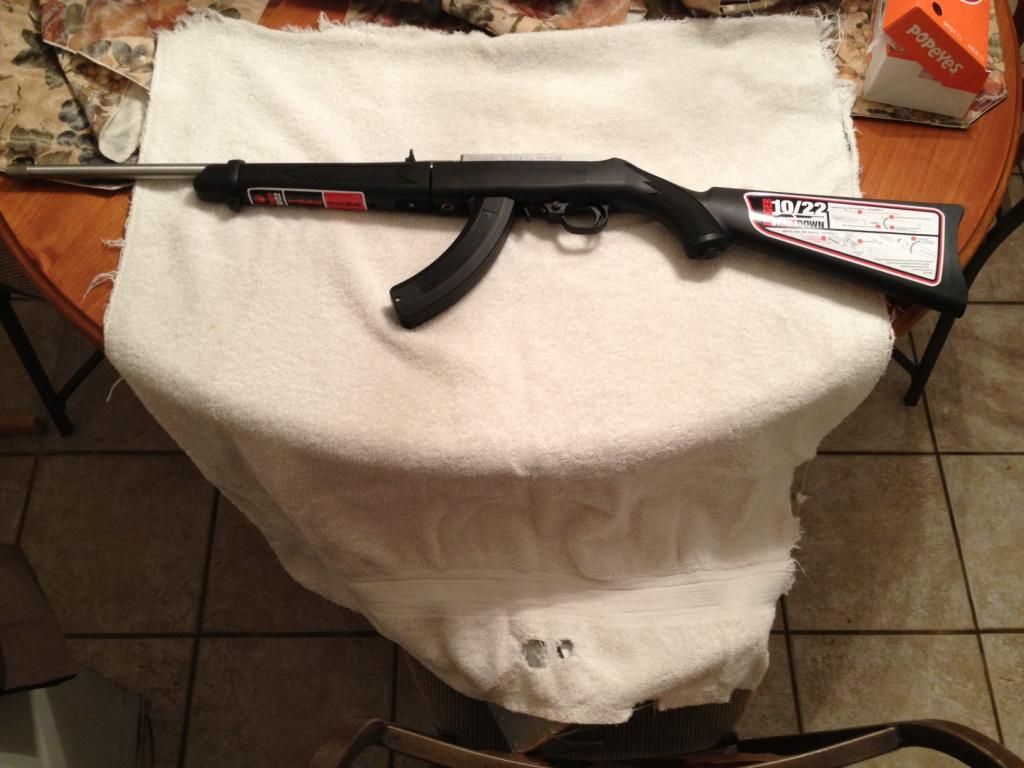 Stainless but weighs around 6 lbs. loaded. Comes with a rail to mount a scope. I have a Browning .22 take-apart, like but don't love it. this one I can take apart, slap the scope back on and still hold zero.
Rifle, 6 mags, 200 rounds of extra ammo, a browning camper .22 with 3 mags and a scope. Of course I have the glock sidearm for sudden needs but I think that is a pretty good "stow behind the seat" set up. What do ya'll think?